Swim more when you want to
A Heliocol solar pool heating system means you can enjoy comfortable swimming temperatures for much more of the year. Subject to location, seasonal variations and your own comfort needs, your swimming season can be extended by up to four months per year. Imagine starting your swimming season two months sooner than you do now and extending your season for an extra two months in autumn.

Because your swimming lifestyle deserves the very best, Heliocol solar pool heating collectors are manufactured from high quality UV stabilised polypropylene, ensuring high performance and an extremely long life.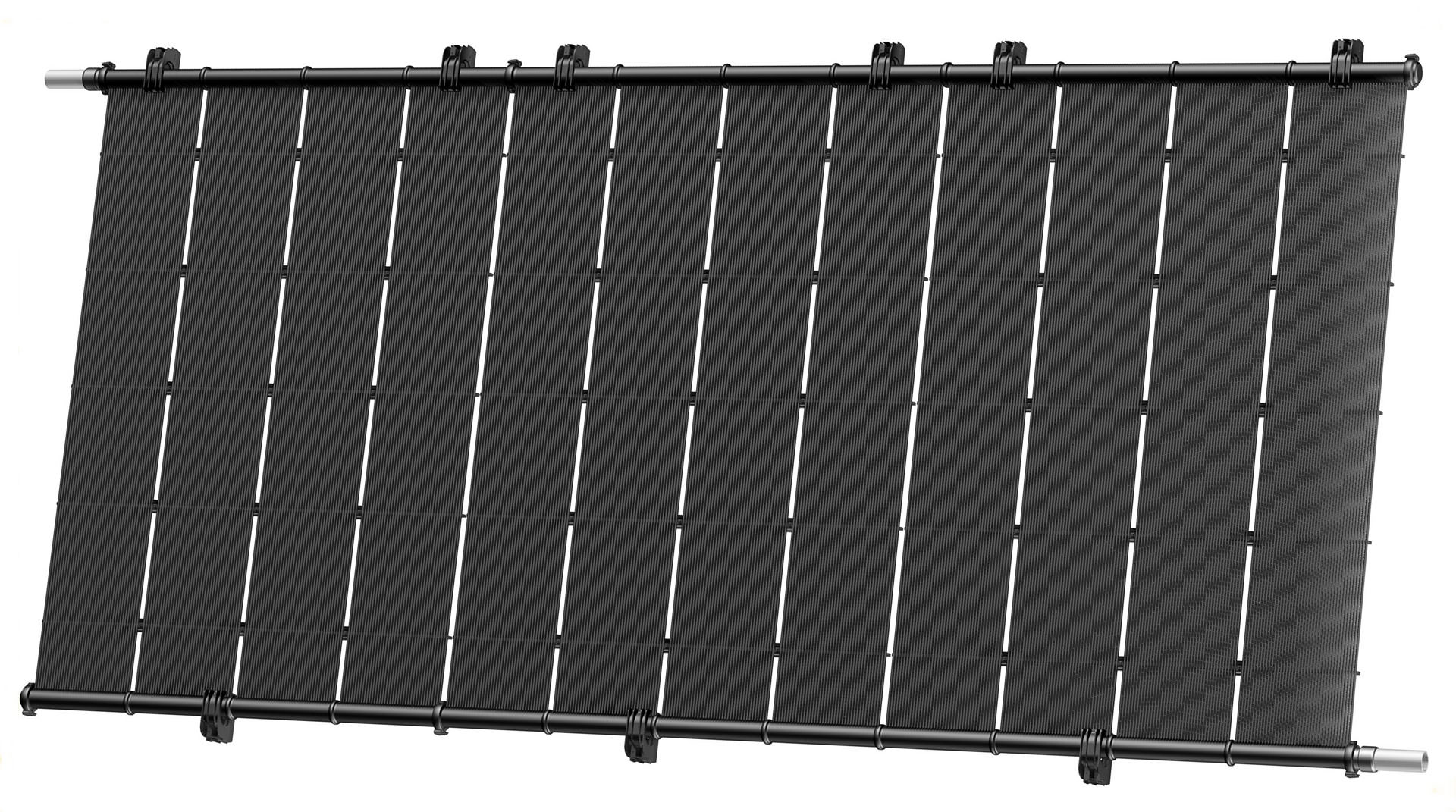 Heliocol's Unique Design Features

Heliocol solar collectors are constructed like no other. Unique design characteristics and innovative engineering make Heliocol the best solar pool heating system available. The balance between design, excellence and durability make Heliocol the smart choice for your residential or commercial needs.
1

Unibody Construction

The overmolded header is formed over each individual tube and fused together during construction, producing the strongest possible connection. Overmolding eliminates cracks and welds for a longer lasting, maintenance-free system.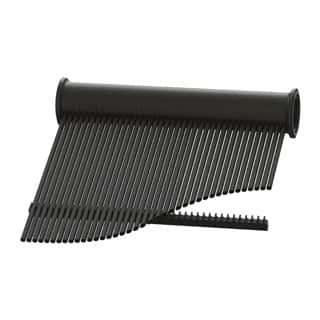 2

Individual Tubes

Open design resists lift and stays put even in high winds. Protects the roof from rain rot by allowing rapid moisture evaporation. Round tubes capture more heat.
3

Mounting Sled

Sleds maintain alignment of individual riser tubes. Prevent abrasion to panel and roof when expanding and contracting.
4

Panel Clamps

Patented panel clamps eliminate rubber hoses and metal clamps that require regular rooftop maintenance and replacement, eliminating hassles and saving time and money. Clamps also allow panels to be mounted closer together for a more efficient and more attractive system.
5

Gator Clamps

Strapless mounting allows for expansion and contraction and fewer roof penetrations.
6

Open Flow Design

Each and every individual tube opens into the header, increasing flow and virtually eliminating backpressure, saving wear and tear on pool pumps.
Extend Your Swim Season with a Heliocol Solar Pool Heating System!
Heliocol solar panels are installed on your roof in a sunny position. Your pool water is pumped through hundreds of tubes in the collectors where it absorbs the sun's heat. This warmed water is then returned to the pool for your enjoyment.
Solar Pool Heating Process

Using your existing pool pump, pool water is directed through a series of valves to your solar collectors.
Pool water enters the solar collectors at the bottom and rises to the top through the individual tubes of the collector.
As the water rises through the collector, it is heated by the sun's radiant energy.
The water is then returned to the pool to repeat the cycle until your pool has been warmed to your desired temperature.
The solar heating process is fully automatic, using a differential controller and temperature sensors.
| Collector Type | HC-50 | HC-40 | HC-38 | HC-30 |
| --- | --- | --- | --- | --- |
| Length (m) | 3.85 | 3.23 | 2.92 | 2.31 |
| Width (m) | 1.2 | 1.2 | 1.2 | 1.2 |
| Area (sq.m) | 4.62 | 3.85 | 3.52 | 2.77 |
| Weight "Dry" (kg) | 10 | 8.5 | 8.2 | 6.8 |
| Volume Capacity (l) | 14.4 | 11.7 | 11.4 | 9 |
| Weight "Wet" (kg) | 24 | 20.5 | 19.6 | 15.8 |
| No. of Spacers | 12 | 10 | 9 | 7 |
| Filled Area Weight (kg/sq.m) | 5.16 | 5.3 | 5.3 | 5.7 |
| Flow rate (l/h) | 1,200 | 900 | 900 | 720 |
Contact us for more information