Swim Endlessly in your own pool through the jets
The sheer strength of the two swivelling nozzles will motivate and push you to your limits even as a highly determined athlete! Thanks to the adjustable flow rate you can adapt the system to your specific needs and to the size of your pool.
The LED ambient lighting provides the perfect conditions for late-night exercise or for a relaxing end to the day in your dream pool. Upon request the Badu Jet Stella can be fitted with an easy-care, high quality, wood-look design inlay.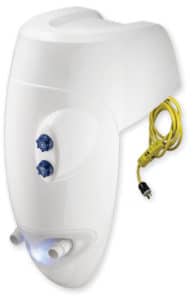 Fitness training
From

mild to vigorous workout

with endless swimming just you swim in a treadmill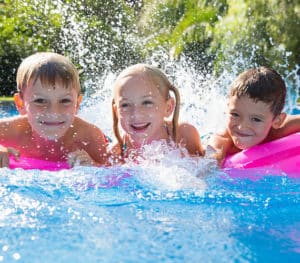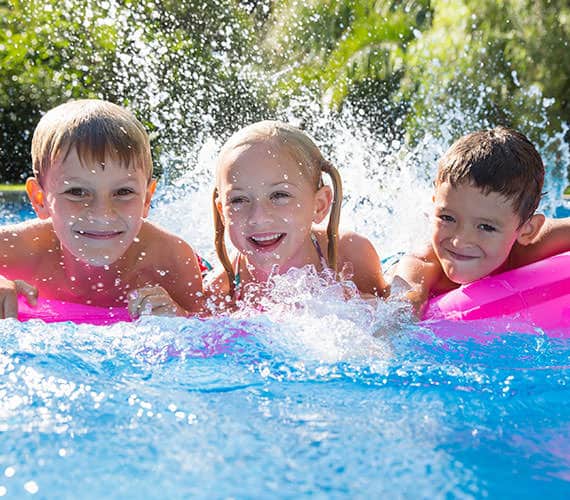 Family Fun
Create your own exciting

water park in your backyard

. It's great for Boogie boarding against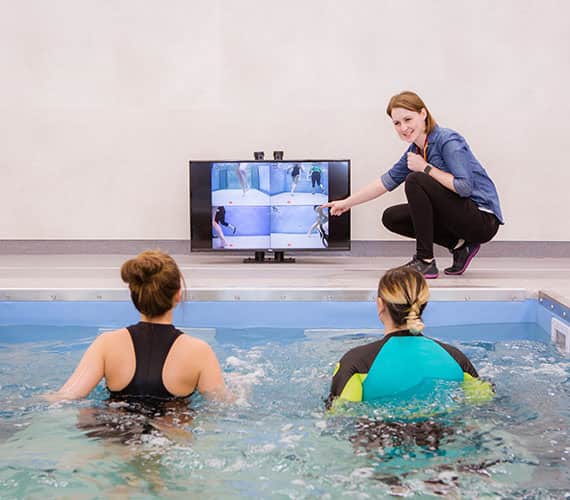 Hydro Massage
Enjoy a

Therapeutic Massage

with the Pulsating Massage Hose. Perfect for those tired muscles after your workout.
This is not your ordinary water feature.
It's an EXCITEMENT for your pool!

Water is drawn in through the suction inlet at the bottom of the unit using a powerful pump and led back into the pool through a strong jet via an adjustable nozzle.
BADU SwimJet Systems push water through adjustable jet nozzles that create a concentrated and customizable water flow. There is a "burst area" at the jet outlet capable of a flow rate of up to 400 gallons per minute at 37 feet per second. The system then pushes the body of water in front of it – creating a current (or "flow") of up to 5,700 gallons per minute
BADU SwimJet System can be installed in any type of pool, new or existing, large or small, from gunite to vinyl liner. Each Swim Jet System comes with a complete, easy-to-follow installation guide and a customer assurance hot line for tech support.
Badu SwimJet System accommodates installation in limited space and varying pool designs.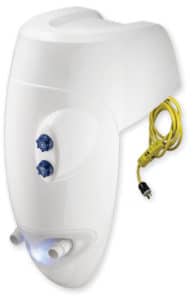 Overhang, perfect for existing in-ground pools
Dual SwimJet nozzles
Built-in ON/OFF Switch and LED Light
Built-in Adjustable Flow and Air Regulator Knobs
Wall-mounted installation
All-in-one dual nozzle SwimJet system
Built-in ON/OFF Switch and LED Light
Built-in Adjustable Flow and Air Regulator Knobs
Good for vinyl liner, steel wall, fiberglass and gunite pools
System is available in 4 systems (Single jet, two jets, and three jets)
Adjustable jet nozzles
Covers are available in Round (Black, Gray or White) and Square (Black or White)
Contact us for more information